Lavandoux-Ceramics; Prachtige ovenschalen Copy of Ovenschaal Rond Family - blauw -m-
Specifications
Specifications for: Copy of Ovenschaal Rond Family - blauw -m-
Dimensions

cm

Material

Ceramic
Verzendmethoden
Verzendmethoden
Uw pakket wordt door ons met zorg ingepakt. Gratis verzending vanaf € 27,50.
Uw bestelling wordt binnen 2 werkdagen bij u afgeleverd, uiteraard ontvangt u een track-en-trace code om uw pakket te kunnen volgen.
Product tags
Product tags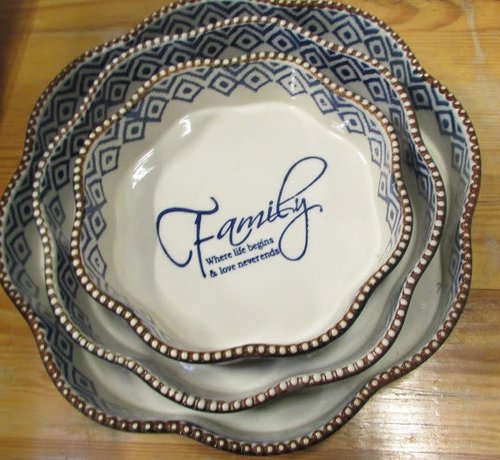 This is it!
Lavandoux-Ceramics; Prachtige ovenschalen Copy of Ovenschaal Rond Family - blauw -m-
€ 15,45 Add to cart
Reviews
User reviews
There are no reviews written yet about this product.
Related products